Filipino Basketball League of Canada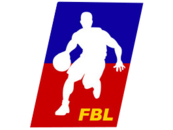 Filipino Basketball League of Canada
Where you EXPERIENCE Friendly COMPETITION and ENJOY the GAMES
Honours and Timeline

2008 and younger Division Champion - RED WARRIORS
Coach Ron Clarin and his Red Warriors upset Division Leader Crossover of Coach Bryan Morales to win the 2008 Division at the FBL inaugural youth league season.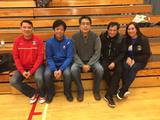 December 2015
FBL was established by long time youth league organizer Wallie Landicho and basketball community leaders Mike Cruz, Dome Florido, Abe Oligane, Adrian Vicencio and Leslie Ruiz.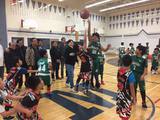 January 2016
FBL started their inaugural youth league with 9 member youth clubs as (Crossover, Maharlika, Red Warriors, North York, Lapsley, Bayan, Marksmen, UNDFTD and CKATT participating in 8 divisions (U9, U10, U11, U12, U13, U14, U15 and U16). UST Growling Tiger Manager Gina Francisco graced the opening ceremonies and provided words of encourage to all players. FBL Commisioner Wally Landicho declared the season open while Director of Operations Mike Cruz welcome the players, coaches and supporters. Sponsors includes Mr. Manolo Arnaldo of PNB-Global Remit, Crossover Sports Canada, Elsie Altamirano of Millenium Financials, Monibel Dychiao of Realty Home, TFC, Manny Yanga of Scarborough Toyota, FOREX, UMAC, Rafael Niebres of Action Honda, Bong Tiaga of Medistox, Estacion Foods, Ariel Santos of Mortgage Center, Ms. Agnes Miranda of WFG and Ms. Judith Gonzales of Professional Career International. Media partners were Filipino Bulletin, Balita, Munting Nayon and Ugnayan News.
February 2016
FBL leadershio donates $5000 to help support Team Canada that will participate at the 2016 SM NBTC and 2nd Dreamers 18U Boys Basketball International Challenge in the Philippines.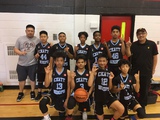 June 2016
FBL Youth League culminated with a huge success!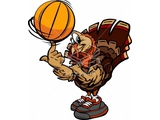 July 2016
FBL Turkey Ball Tournament was created and North York's Roger Tarca became one of FBL's Committee Member.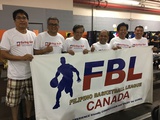 August 2017
FBL was incorporated as FBL Canada, a not for profit organization with Mr. Wallie Landicho, Michael Cruz, Dome Florido and Roger Tarca as directors and Abraham Oligane, Leslie Ruiz and Adrian Vicencio as incorporators.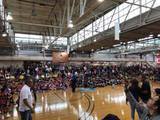 October 2017
FBL Canada organized successfully its first tournament "Turkey Ball 2017". The tournament was attended by 71 teams from 19 ball clubs including teams from Montreal. Thousands were in attendance to watch and enjoyed the games. It was dubbed as the best organized and largest youth tournament in recent years. PNB Global Remit provided remittance discount certificates to all Best Player of the Game.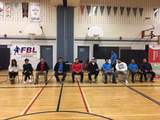 January 2018
FBL Canada and NABA GTA unite to host the biggest Filipino Youth Basketball League in the GTA.
Follow the site to get the latest news and results straight to your email
Weather
8 MPH E
73% humidity
Thu

19°C
13°C
Fri

26°C
12°C
Sat

15°C
9°C
Sun

16°C
13°C